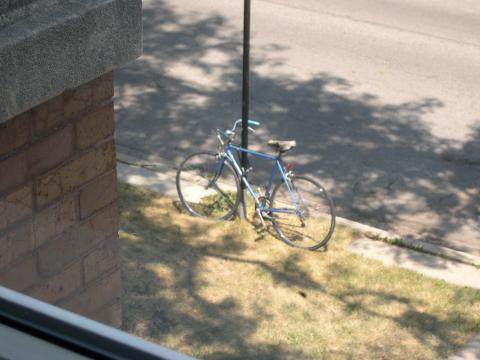 Here's how it works...
1. Your bike gets stolen. Oh no!
2. You file a theft report, and let us know about your stolen bike.
3. We receive your report. After reviewing it, we will post it on the main page. We mainly review reports to weed out spam and make minor editorial corrections to formatting.
4. Your theft report, including your bike's photo, last known location, and date of theft, are posted on our site. Your report also goes into our searchable statistics builder and is shown on our report map. And, if you're lucky, someone might see your bike and contact you directly and return your bike.


Time is of the essence! Please post your report ASAP for the best chance of getting your bike back, even if you don't yet have all the information. You can contact us via email at csbr@mailworks.org at any time to add to or change your listing.
Important: See Mr Bike's tips on I.D.-ing your bike before it gets stolen!
Search tip: Be aware indexing happens nightly so it's recommended that you eyeball at least the first 10 or 12 listings in addition to using the "search" feature.
Feel free to browse recovered bike listings for inspiring tales of bike/owner reunions.
The old Stolen Bike Registry (Jan 2005-Aug 2006) is still available here.